In the summer, Amsterdam is full of tourists:
and for good reason. Not only are there art museums, there are lots of cafes: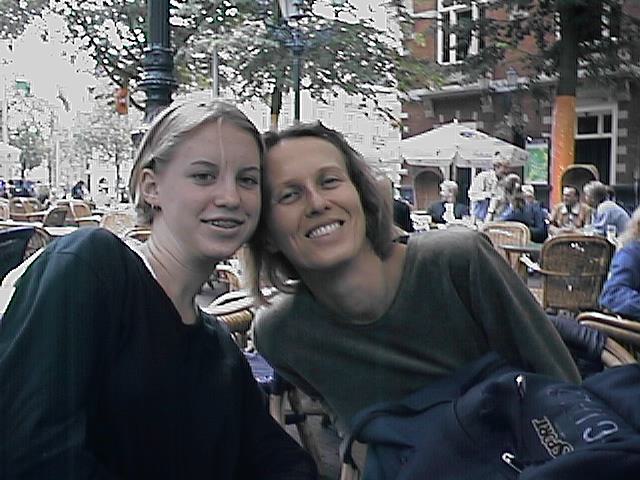 and beautiful canals. These photos were taken from a bicycle boat, on a second trip to Amsterdam; Amanda and Jenna missed the bicycle boat trip.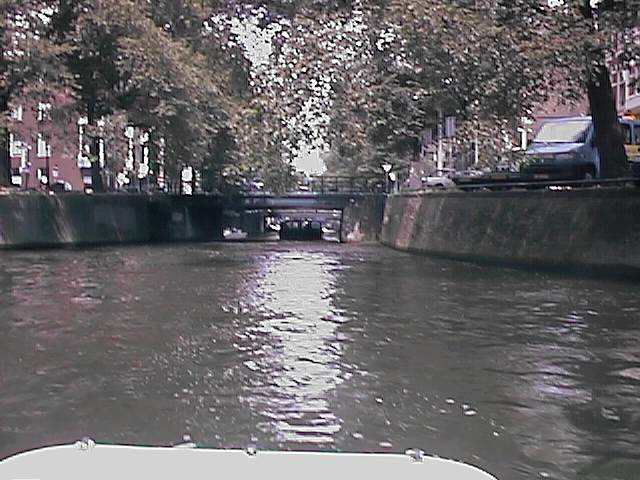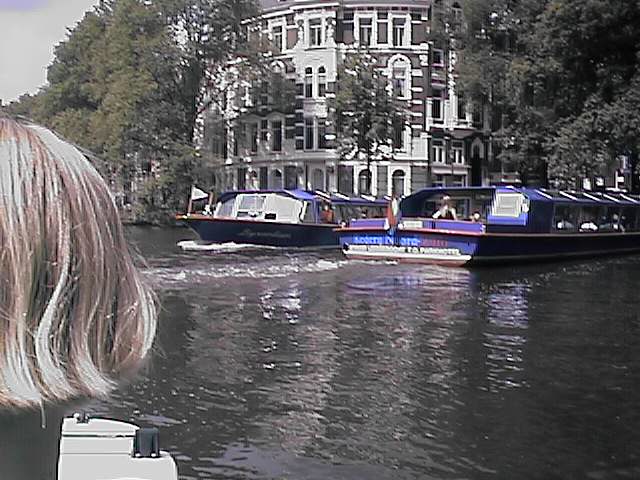 Amsterdam is famous for its coffee houses. The foreigner may be misled: the point of a coffee house is not to serve coffee, but to serve marijuana, which is legal in Holland. The photo below shows several Dutch features: first, the coffeehouse with legal dope, second, the centuries-old building and architectural ornaments in which it's located; third, the soccer balls and orange bunting illustrate the national craziness prevalent during our visit, as the World Cup soccer championships were being played in France, and Holland was at this time still in the running. Finally, while we watched, the windows were being washed. In Holland, windows must be sparkling clean at all times. Even the rebellious young workers in the coffee house, with gold rings through various parts of their anatomy, and odd haircuts, didn't think to question this obvious truth: windows must be washed often.